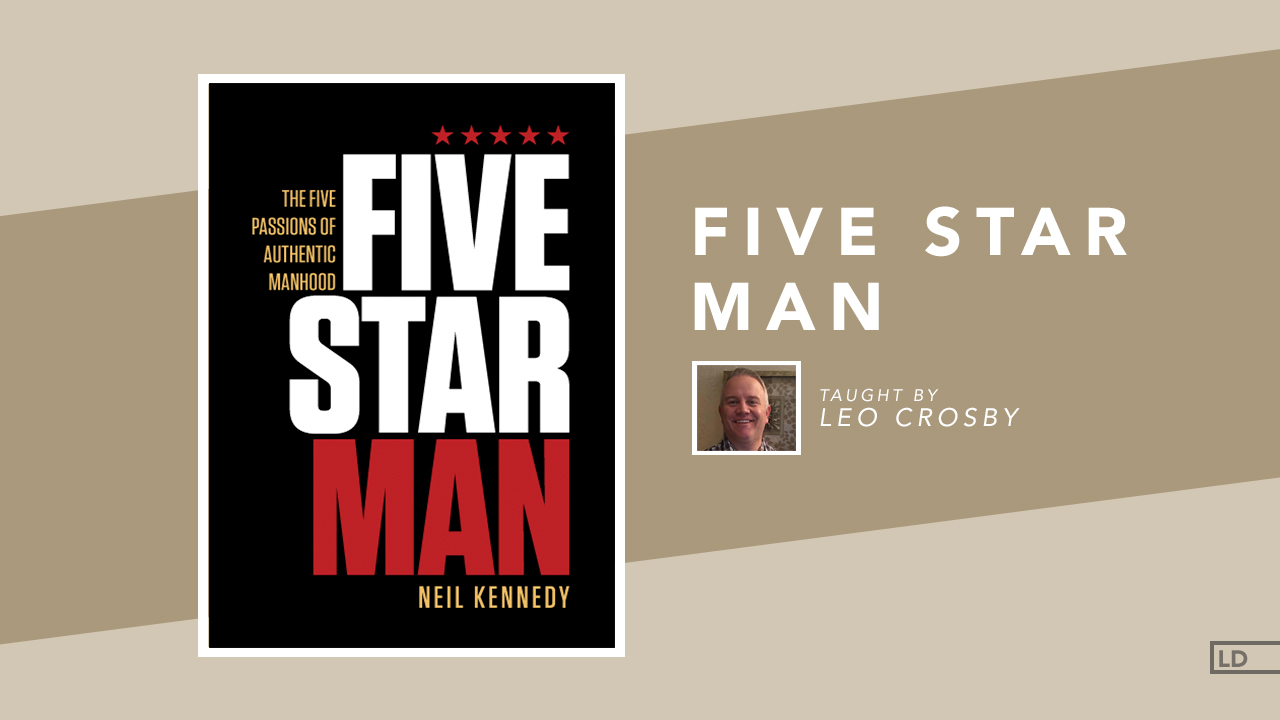 Five Star Man Class Jan 10th - 31st
When God created Man, he placed within him a deep reservoir of purpose. Flowing within that reservoir is a commodity worth more than gold. It truly is the currency of your life. If you can gain an understanding of it, you will never again be concerned about the subsistence level of living-clothes, cars, and cottages. You will be able to focus on what really matters – which is the purpose of your existence as an authentic man. Join Pastor Leo Crosby as he dives deeper into the Five Star Man.

We are holding our Five Star Man Class every Thursday, January 10th through January 31st from 6:30 pm - 8:00 pm. The class will meet at Element Church.

There is no charge for this class. Childcare is available onsite for a one-time payment for the full 4 weeks.

Childcare costs are as follows:
$20 total for 1 child
$35 total for 2 children
$45 total for 3 or more children

Register for the class by following the instructions below. If you need childcare for this event, you will have the opportunity to register and pay for childcare on this form.

Step 1:
Log into your Element "InFellowship" account. Be sure to use the same email you originally used when you created your online account. If you do not have an online account already, click "Sign Up." Follow the instructions to create an account.

Step 2:
Please select the family members that will be attending this class. You will have the opportunity to register your children for childcare on the next page. So, please only select those attending class.

If a family member's name that is registering for this class does not appear, click the "Add a Person" button and fill out his/her's information. Be sure to add "date of birth" or they will not be available to select to register. Please only add family members that live in the same household. Otherwise, they can register on a separate form.

Click "Continue."

Step 3:
Fill out the registration form.

Step 4:
Answer the question "Do you need childcare?" If you select No, click "Continue." You will be taken to the next page to submit your registration form. Click "Submit Form." A confirmation email will be sent to you.

If you need childcare, select Yes and click "Continue". You will be redirected to the Childcare Registration Form. You can register your children and make your one-time payment.
Registration Closed